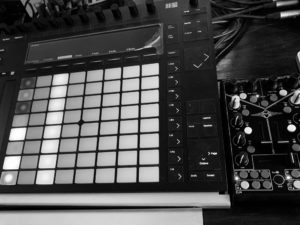 Julien Caraz is a French musician who grew up in Grenoble ( France ) the city known as the "Capital of the Alps".  He's now based in Berlin after living 11 years in London. Caraz started learning bass guitar at the early age of 11 and then played in a few local metal bands as well as getting involved in various artistic projects.
Having become au fait with his first  sampler at the age of 15, he quickly started using computers for composition using Cubase on Atari and then moving to PC with the mighty Cool Edit Pro along with Generator and more. While familiar with sequencing and sound editing software, he spent several years creating and refining his own virtual instruments , enabling him to broaden his creative potential in terms of creating new sounds and ideas, which is especially useful for sound design work. One of them called the Drox was later on featured in the Top 10 IDM Reaktor Ensemble.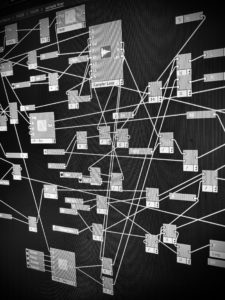 His first tracks appeared on a Reaktor based music website called Reactions runned by Rick Scott also known as Rachmiel in the Reaktor User Community , those 6 first tracks got him his first work as a music composer as Bob Croft quickly got Julien hired to work for the Denver based company Brown Bag Imaging , which will then become a long lasting work relation of almost 13 years .
Around that time Caraz decided to move to London where he released his first EP as an electronic musician under the name Monster X on the net label Bedroom Research which was also pressed on vinyl by Peace Off Records . This was the first of a long serie as he then released electronic music on Tigerbeat 6, Murder channel, Combat recordings, Abstrakt Reflections, Ad Noiseam and Opal Tapes to name a few. He also played around the globe from Japan to US and Europe .
While in London he has also worked as a music composer and sound designer for companies worldwide, such as Chasecuts, Soundsnap, Brown Bag Imaging, Crio and others.
In Berlin since nearly 3 years, he has worked for Music Radio Creative and Dixe. He has recently released 2 new albums on Combat Recordings and Opal Tapes and also remixed one of his long time influence Mick Harris ( Napalm death / Scorn ) and he's now preparing the second Fausten album with his long time collaborator Stormfield ( Combat Recording ).